Selected Projects Available Upon Request
Do Not Go Gently
Do Not Go Gently is a dramatic feature that was a quarterfinalist in the prestigious Academy's Nicholl Fellowship, a second-rounder in the LaunchPad competition, and a quarterfinalist in the Unique Voices Screenplay competition. 
Logline: Unable to cope with the trauma of a mass shooting in her city, a lonely, 65-year old woman meets a young girl in distress and decides to "save" the girl from her abusive family.
The Golden Weavers
The Golden Weavers 30-minute, single-camera, comedy pilot (pilot and series bible available). Logline: After the death of her mother, a 13-year-old girl is left to live with her grandparents in Palm Desert and ends up running their failing, but infamous seniors nightclub, The Nest.
Placed in the quarterfinals of the PAGE Awards, Coverfly Pitchweek selection 2020, a semi-finalist in the InRoads Fellowship 2019.
Caught in the Act
Caught in the Act: 30-min, single-camera, one-location, comedy pilot (pilot and series bible available). Logline: When a nearly-famous actor gets shot on stage for real, his co-stars, director, stage manager, and a critic are embroiled in a "whodunit" style murder mystery leaving them to cope with their greatest fear—dying before becoming famous themselves.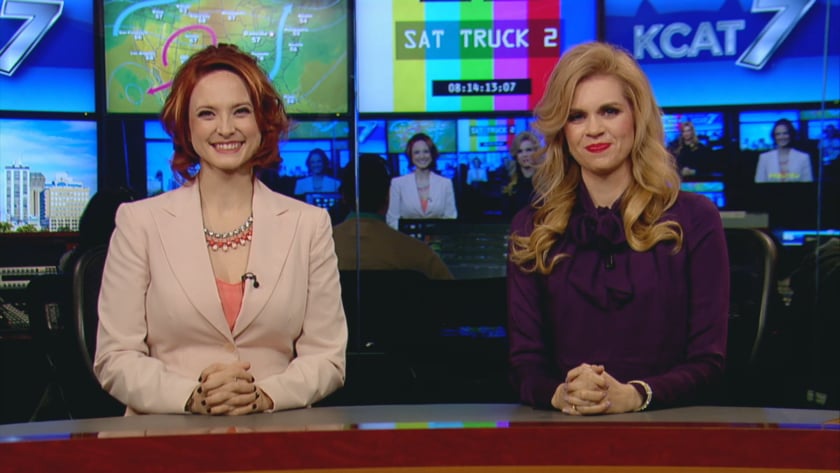 Older Projects
(Age is just a number, people.)
Samsung Internet Web Series
Created for the Sochi Winter Olympics about the Jamaican bobsled team. They took down the episodes, but rest assured, it was a real hoot!
After the Fall: A Hollywood Hills Tragedy
Feature-length film script and Internet web series. Won a Screenplay award! Watch the trailer!
Check out some articles I've written for legitimate outlets. Who knew?!